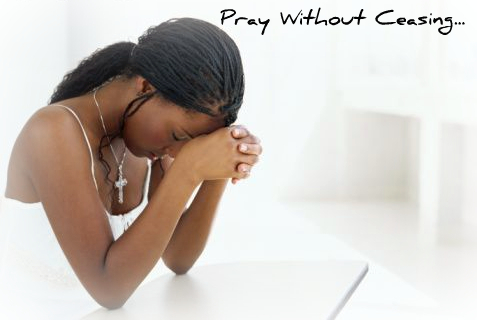 Hebrews 4:16
"Let us therefore come boldly unto the throne of grace, that we may obtain mercy, and find grace to help in time of need."
Enter your prayer requests or praise here
3 Ways to Pray for Las Vegas

posted by: Ethel McFadden on 10/3/2017


1. Pray for the Victims 2. Pray for Our Civic Leaders 3. Pray for Las Vegas Churches Going Forward on Our Knees Now, we must do more than pray. Issues, some controversial, must be addressed. But, all of us can agree to pray in this moment. Let's pray for comfort for the hurting, echoing the words of Paul speaking of God, "who comforts us in all our troubles, so that we can comfort those in any trouble with the comfort we ourselves receive from God" (2 Cor. 1:4). Then, we can pray the words of Jesus: "Thy kingdom come, thy will done, on earth as it is in heaven" (Matt. 6:10). Clearly, the world is not as Jesus desires it to be, and we pray for him to make all things right. God's kingdom is one that is holy and right and without pain and suffering. Lord Jesus, this is what we long for today and always. Maranatha. Come quickly, Lord, and fix this broken world. For us, #PrayForLasVegas is not a political act. It's actually a powerful one.
I will pray

4 people are

praying.

Please pray for Poland, Church in North America and our service to the God

posted by: Edmund Krzeminski on 5/20/2017


[We read] In the King James Bible, Ezekiel 22:30: "And I sought for a man among them, that should make up the hedge, and stand in the gap before me for the land, that I should not destroy it: but I found none." O God, please help us and teach us to build a wall [of prayer] around the USA, Canada and Poland. Are you ready to stand in the gap, where God is the Helper and Teacher? Please pray that Poland, the USA/Canada would overcome for: (The Acts 26.18). * Poland, pray for freedom from dead religion to saving faith in God through Jesus Christ as the Saviour and the Lord by grace only, * the Church in the USA, Canada – Pray for repentance and cleansing of the church--Matt. 3.12 "Whose fan is in his hand, and he will thoroughly purge his floor, and gather his wheat into the garner; but he will burn up the chaff with unquenchable fire." * my family: 1. Stir up the hearts of my family for ministry—for me, my wife Dorothy, our daughter Ann, and our sons Peter and Daniel - "..but as for me and my house, we will serve the Lord" Joshua 24.15. 2. Pray God's will and wisdom for me and my family; I ask God for great wisdom in school for Daniel, and for Edmund's work situation, for Dorothy and Peter (also God's direction for his life) and Ann (Ann needs a husband), 3. God's order in my work. I ask God for great wisdom at my work. Blessings and the knowledge of Jesus Christ for my bosses. Thank God for the continuation of my work. Edmund Krzeminski
I will pray

4 people are

praying.

Healing for 7 year old boy who is on a ventilator

posted by: Christine h REED on 5/21/2016


Healing
I will pray

17 people are

praying.

6th Family Reunion - Hampton, VA

posted by: Ethel on 3/7/2016


Dear Family, Our 6th Reunion is rapidly approaching. Please join me in prayer for our family. Heavenly Father, Please shine your light upon our family. Give us strength to overcome all of the difficulties that we are dealing with on a daily basis and please protect us against any and all problems we may encounter in the future. O Lord, please bring us together as we are meant to be. May the love that binds us only grow stronger as we fulfill the destiny you have laid out for us. Grant my family forgiveness for any sins we have committed. May we also forgive one another Lord, as it is sometimes difficult to do. Bless us Lord, In Jesus name I pray, Amen
I will pray

20 people are

praying.

Prayer Request

posted by: Who is behind attacks on St. Louis churches? on 10/30/2015


USA (MNN) -- Faith communities in St. Louis, Missiouri, are rattled, but undaunted. Michelle Higgins has been working with the #BlackLivesMatter campaign in the area. She explains that within a 10-day period, "Seven different churches have been targeted by arsonists. The police currently have no suspects, but these churches are either predominately African American and the downtown or north parts of our city [St. Louis]." There are fears that the arsons could trigger more race riots in the region. Prayer is a key factor in response. As to whether the issue is race or religious freedom, Higgins says, "Our concern, at this point, is that it's basically an attack on the kingdom building work that our churches have been up to in St. Louis." So yes, the fires have been disruptive, but "disruptive in a healthy way; and in a startling way that actually deepens our faith and forces us to repent and to respond." Higgins is also a speaker at InterVarsity Christian Fellowship's Urbana 15 Student Missions Conference in December. Call to action •Pray for unity among the churches in St. Louis. •Pray for safety for church members. •Pray that racial tensions will subside and peace will prevail.
I will pray

18 people are

praying.

Prayer Request

posted by: Phil Chavez on 11/21/2014


Please Please Please Pray the HOLY SPIRIT leads as many people possible to pray for this Prayer Request...Please Pray with all your faith that GOD will Bless me (Phil Chavez) with my Soul Mate as soon as it is possible with GOD .I've never had a girlfriend and been Praying and hoping for one for at least 20 years,I'm 42 years old now....Pray also GOD Blesses every person that Prays for me...Thank You
I will pray

19 people are

praying.

Thanksgiving

posted by: Ethel McFadden on 11/14/2014


As the holidays are quickly approaching, let us reflect on all that God has done for us and take time out and thank Him for His continuous blessings!
Amen!

20 people are

praising.

Family Prayer

posted by: Ethel McFadden on 9/7/2014


Dear Family, again I petition you to please pray for one another. We need prayer now more than ever before. Let's do this daily at 8:00 pm or whatever time is best for you. Let's pray for Love and Unity among family members.
I will pray

22 people are

praying.

2014 Family Reunion

posted by: Ethel McFadden on 6/23/2014


Family, let us please be in prayer daily for our reunion. The time is quickly approaching and we need your prayers and support. May God Bless!
I will pray

25 people are

praying.

Financial

posted by: Phil Chavez on 12/15/2013


Please Pray GOD Blesses me to be able to always have money to pay bills, buy food, and help others. Please Pray GOD Blesses me financially to be able to buy Christmas presents this year; haven't had any money to buy Christmas Presents for 14 years. Thanks for your Prayers...Phil Chavez
I will pray

23 people are

praying.