Palmetto Island County Park
CALLING ALL FAMILY and FRIENDS!

Posted July 4, 2013

Greetings to all and I trust this letter will find you and your families in the very best of health. Our 3rd Annual Family Reunion for 2013 is well on the way.

This year we will hold our one day reunion on:
Saturday, August 31, 2013
9:00 a.m. until 7:30 p.m.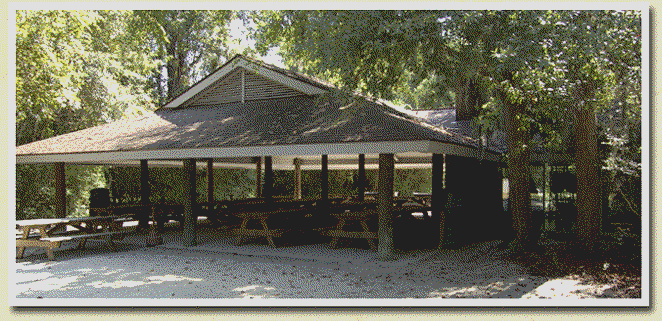 · Located along grassy meadow
· Capacity: 200 people, 1,350 sq. feet
· Brick fireplace
· Ceiling fans
· Accessible restrooms
· Picnic tables for 150 people
· Charcoal grills
· Accessible water and electricity
· Sand volleyball court and horseshoe pit
· Adjoining enclosed meeting room (suitable for up to 15 people) equipped with full kitchen, air conditioning, and fireplace.


There is also a waterpark within walking distance from our shelter.
Now is the time to let us know how many will be coming from your family. It is important for us to get a preliminary count so that we can be sure we will have enough food for everyone. We need a head count of every member of your family regardless of the age of the child. We have also decided to go with T-shirts again this year.


The Master Chef will be Mr. Kinney Whitlock and the Menu:


· Grilled Pork Chops
· Barbecue Chicken
· Hot Dogs
· Hamburgers
· Fried Fish
· Crabs
· Sausage w/Peppers and Onions
· Baked Beans
· Macaroni Salad
· Toss Salad
· Grilled Corn on the Cobb
· Water Melon
· Desserts
· Sodas
· Water
Until I can get the registration form completed, please send me an email with the following information as soon as possible:
# of Adults in household and their names

All children in household, ages and their names. __________________
This is just to get a headcount so we will be able to determine the cost per person and or per family as soon as possible.
Once we receive your information we will advise the total cost. A $50.00 deposit is needed no later than July 15, 2013.
If you know someone who doesn't have email, please get the word out to all.
Blessings,
Ethel

Please make checks payable to:

Ms Sharon M. Rogers

Mailing Address:
PO Box 3123
Merrifield, VA 22116